Igniva Consulting has been set up with the vision of helping make a difference for those companies, brands, processes, thinking and people to whom making a difference is not just important, but is the very foundation of their success.
But you cannot make a real difference without the burning passion and desire to do so. Thus the name 'Igniva', which is derived from the Latin 'ignis', meaning 'fire'. Igniva Consulting strives to ignite the desire to be different and to make a difference to brands and their customers.
Partners
For the benefits of its clients, Igniva is proud to partner with the best minds, processes and people via the well-established international companies it is associated with and represents in South Asia and East Africa. Read more ›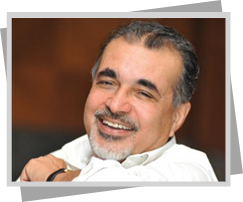 Igniting Customer Engagement
Brand Communication, to be compelling, must be interactive, integrated & ongoing engagements with customers.
Co-Creating Communication Strategy
The most incisive brand communication strategy builds on customer insights and relates to their mindsets.
GET IN TOUCH
Begin a conversation on how we can ignite brand success through compelling engagements with your customers
Or, call me at: +91 9811399177